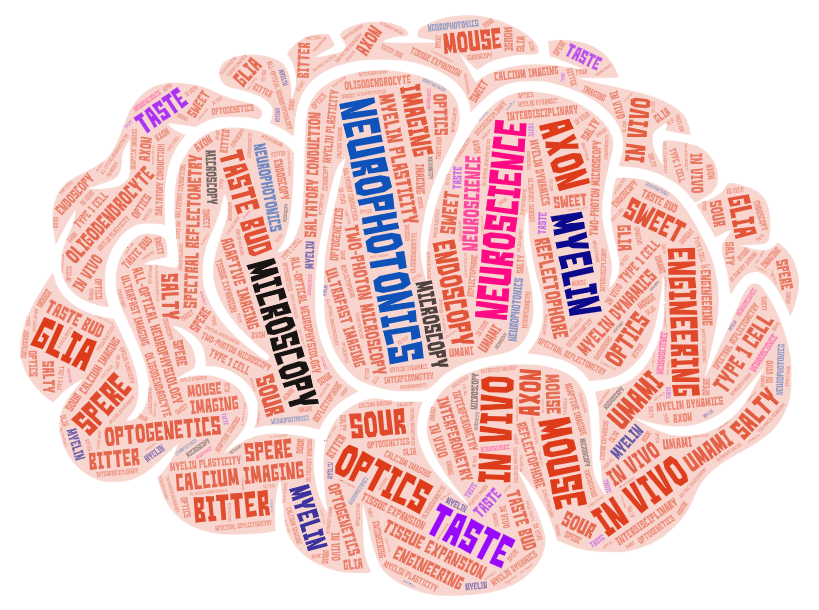 Goal
Our research aims to deepen knowledge in neuroscience by cutting-edge light-based tools. In parallel, we foster top-notch next-generation scientists in the Neurophotonics field.
Apporach
We take multidisciplinary approaches integrating neurotechnologies, microscopies, computational analysis, and engineering. The main tools we are in active use are as follows:
(1) Conventional and novel microscopies on live animals, tissues, and cells
(2) Genetic manipulations for recording and manipulating living systems
(3) Tissue expansion techniques
We continuously develop new tools in house and also collaborate with other groups to expand our research capability.
Research Topics
We are currently focusing on the following topics:

(1) Structural and functional dynamics of myelin
(2) Taste information processing
(3) Correlative structural and functional recording of neuroglial network